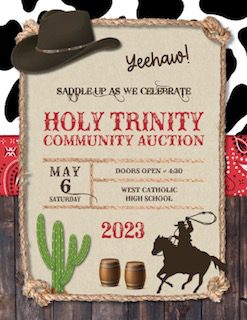 A great night of fun and excitement! The proceeds from HTCA benefit the parish and school for education and formation.
This year's Auction will take place Saturday, May 6th at West Catholic High School.
Tickets are $50 per person and available after weekend Masses April 15 and 16 and 22 and 23.
Follow all the details on the HTCA Facebook Page!