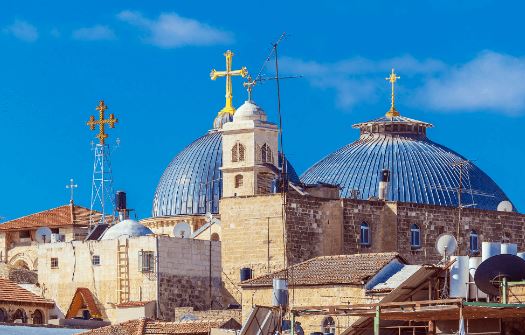 Catholic patriarch calls for prayer, fasting for peace in Holy Land Oct. 17
Holy Trinity will be participating in the call for prayer, here is how:
You choose how you fast. Normally, it's giving up a meal and not eating between meals, like we do on Ash Wednesday and Good Friday. Or you could abstain from something, like soda or dessert.
Fasting and abstinence put us in solidarity with those who have no food, clean water, etc. These bodily disciplines are a holy offering that unite us with Jesus and the company of saints.
Rosary in the chapel at 6:30 pm Tuesday October 17, 2023.
All are welcome.
The chapel is located on the left (west side) of the church building. Use the Main Entrance.
Be forewarned: chapel may be cramped and uncomfortable. That will put us in solidarity with the conditions of our fellow Catholic-Christians in Gaza.
Exposition of the Holy Eucharist begins at 1pm.