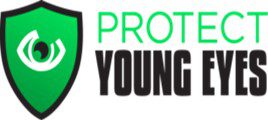 Protect Young Eyes
ALL-ADULT ASSEMBLY THURSDAY OCTOBER 27, 2022
We are hosting a PARENT/ ADULT presentation from Protect Young Eyes on "The Digital Culture of Kids." From 6:30pm to 8pm in the Family Center.
Come and learn the hazards of what kids encounter on the web when adults are not vigilant.
The research, education, and advocacy of the Protect Young Eyes organization gives families practical solutions so they are prepared, balanced, and protected online.
Childcare will be provided. This topic is important and we would like as many from our parish to attend as possible.
· Note the Child Care Area is in the lower level of the church building. The entrance is to the north (right) of the three garage doors facing Cordes Avenue.